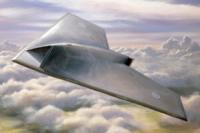 Sat, 03/11/2018 -

10:30

-

16:30
Regular event?:
This is not a regular event
Scientists for Global Responsibility Conference 2018
Artificial intelligence: how little has to go wrong?
Autonomous weapons, driverless cars and friendly spies in the home
Is artificial intelligence evolving quicker than the regulation to manage it? Are we sufficiently able to imagine what major problems may emerge, and can it even be effectively regulated? This conference, with presentations and interactive sessions will explore both obvious threats and more subtle ones.
Speakers include:
Peter Burt - consultant to Drone Wars
Sarah Woods - award winning BBC Radio playwright on the social and emotional implications of AI and robotics
Prof John Finney - author of 'Robotics Ethics' a UNESCO report by the World Commission on the Ethics of Scientific Knowledge and Technology
Further details to be announced soon...
Organised by:
Scientists for Global Responsibility
Member:
Organiser is an NFP member
Venue:
The Gallery, 77 Cowcross Street, London EC1M 6EL, UK
Wheelchair Accessibility:
yes